Lyons Lighted Christmas Parade
Join us for the Lyons Lighted Christmas Parade!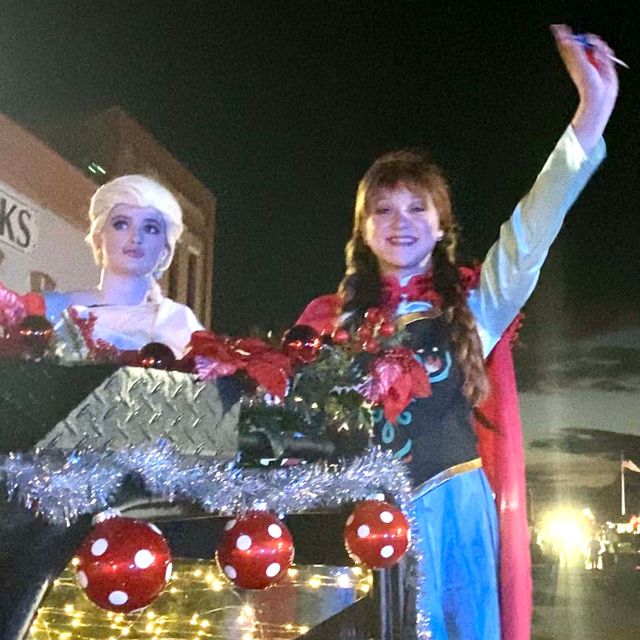 Description
Please join us for the Lyons Lighted Christmas Parade on Saturday, December 3, 2021. The parade begins at 6:00 p.m. This year our theme is " ". You must register to be in the parade.
Your application and release form must be submitted online and you will receive instructions after submitting this application. 
Plaques will be awarded to the first and second place winners for float entries ONLY. The three divisions are Religious, Educational, and Commercial. They will be judged for theme, uniqueness and originality, workmanship, and best use of lights. Entries must be in place, fully decorated, and ready for judging by 5 pm. There will be no exceptions.
Rules 
1.    There is only one live Santa Claus – who magically appears at the end of the parade. The City will provide a Santa Claus. 
2.    We require that all floats and vehicles be decorated, to include the vehicle pulling your entry. Please add Christmas lights.
3.    Please keep in mind this year's theme. Military units and marching bands are exempt from this rule.
4.    For the safety and security of our children, all chaperones need to be in tops that are easily identified as being with the group they are walking with.
5.    NO ALCOHOL is allowed in the parade. No cups or glassware are allowed in the parade. Bottled water or canned soft drinks are allowed. 
6.    The parade committee has the right to inspect all units prior to and during the parade.
7.    The driver of each vehicle must be a qualified, licensed driver 21 years of age or older. During the parade, each vehicle must maintain a safe distance from the preceding unit.
8.  The parade committee reserves the right to exclude from participation, in the parade, any entry which it considers to be advocating or promoting a particular purpose, principle, agenda, or message inconsistent with or contrary to those of the parade.
9.  If you are playing music, it must be child-friendly.  NO PROFANITY is allowed.  
Lyons Main Street
134 NW Broad St, Lyons, GA 30436
Private:No
RSVP Required:No