Southeast Georgia Soap Box Derby
Southeast Georgia Soap Box Derby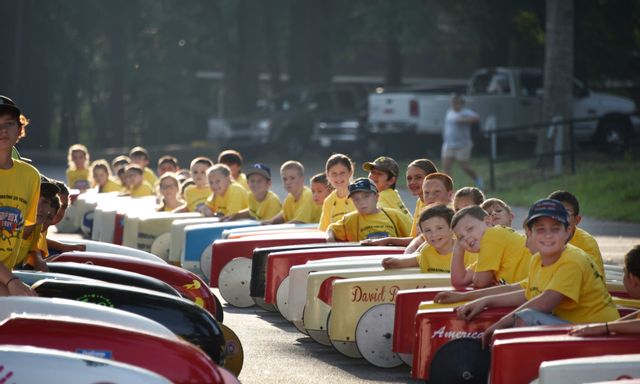 Description
The Southeast Georgia Soap Box Derby (SGSBD) is a local race qualifier for the First Energy All-American Soap Box Derby (AASBD). This local race (started in 1992) is held annually in Lyons, Georgia, and features more than 50 competitors from Southeast Georgia. Each competitor builds his/her own gravity-powered car from a kit typically with assistance from an adult or mentor. The winner of the SGSBD in Lyons is called a "Local Champion" and is eligible to compete in the First Energy AASBD World Championship in Akron, Ohio against other Local Champions from all over the United States and several foreign countries.
Stock Division – Racers (age 7-13) compete in cars built from ready-to-assemble kits, which assist the Derby novice by providing a step-by-step layout and components for the construction of a basic style car. This division is designed to give the first-time builder a learning experience.
Super Stock Division – Racers (age 10-17) have the opportunity to expand their knowledge and build a larger, heavier model car, also from a kit.
Masters division (also known as Scottie) - Racers (age 10-20) who are more experienced drivers. Masters cars can accommodate a child up to (approximately) 6'0" tall and 160 pounds.

Partin Park
168 Miot St, Lyons, GA 30436
8:00 AM EDT
to 9:00 PM EDT
Private:No
RSVP Required:No
Accept Registration Online:No