Southeast Georgia Soap Box Derby Champions going to Akron!
---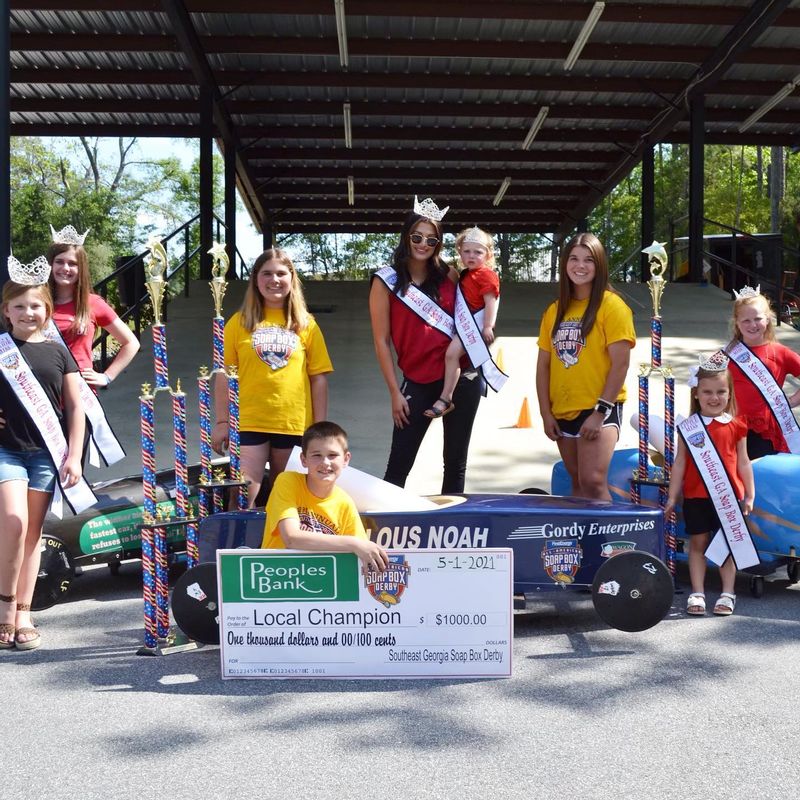 Seven soap box derby racers will be leaving this week to participate in the International Soap Box Derby. Southeast Georgia Soap Box Derby Chairman Matt Driggers has done an outstanding job for another season and the racers are ready to get back to Akron after missing last year due to COVID. Alyssa Head (Masters Division), Alexis Head (Super Stock), Noah Gordy (Stock), and rally racers Aidyn Driggers, Cash Driggers, Quinn Driggers, and Kevin Head will be racing against kids from around the world at Derby Downs. 
Safe travels and good luck racers!
We are proud of all our racers. Masters- 1st Alyssa Head, 2nd Emma Waters, 3rd Solan Swanson, 4th Manuela Salinas. SS- 1st Alexis Head, 2nd Aidyn Driggers, 3rd Cash Driggers, 4th Colton Clifton. Stock- 1st Noah Gordy, 2nd Quinn Driggers, 3rd Roper Dixon, 4th Dalton Gibbs. SuperKids Champ Mason Wilt.