TCHS FFA Collaborates with Lyons Main Street and the City of Lyons on Gazebo Project
---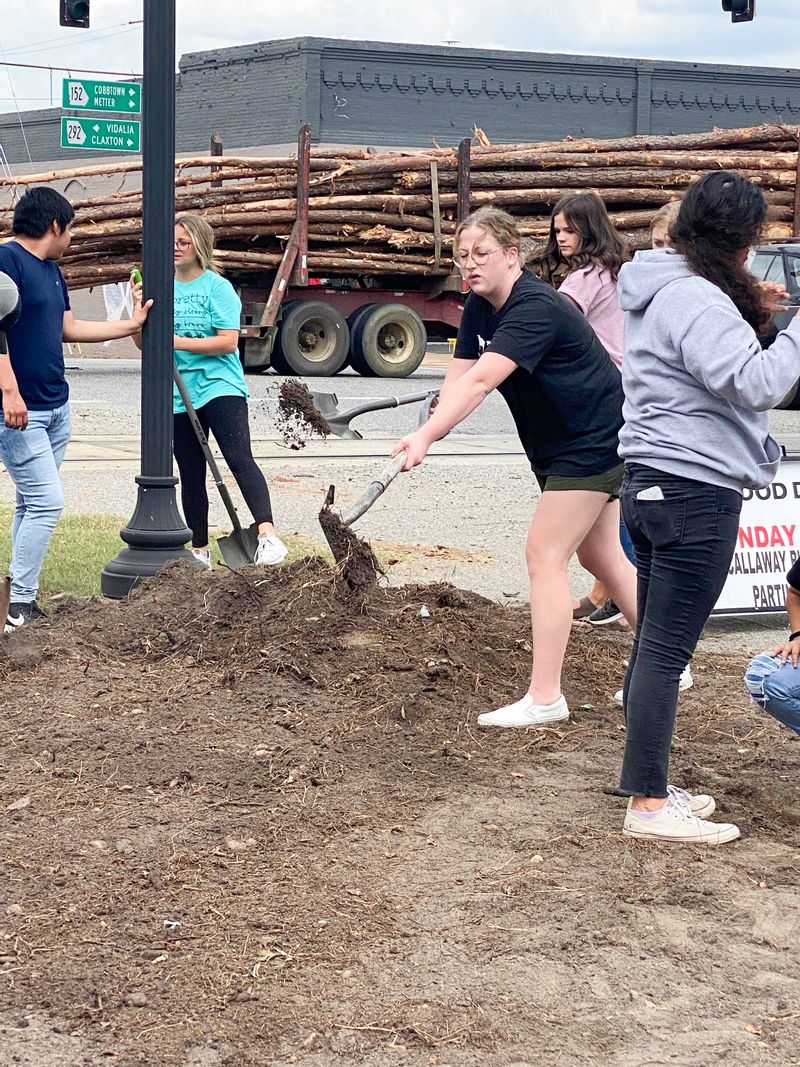 In preparations for The Real Squeal BBQ & Music Festival, Lyons Main Street and the City of Lyons joined forces with TCHS FFA to revamp the gazebo area downtown Lyons. Mr. Robert Seamans, a Community Forestry Specialist with the Sustainable Community Forestry Program of the Georgia Forestry Commission, visited the garden site at the gazebo. He and Daphne Walker, Lyons Main Street Manager, discussed the goals of the city and the Main Street Program for the garden. Mr. Seamans then visited the Toombs County High School FFA club and spoke with them about plant choices for our region and planting. The FFA members revised their plan with the new information to include zebra grass, big leaf hydrangeas, and dwarf gardenias. They laid pavers leading to and surrounding the flag pole so it can be easily accessed.
Thank you to Lauren Stanley, Joey Montford, and Chastity Denmark, Ag teachers at TCHS, and the FFA members for cleaning up the plot, planning the site, procuring the plants, planting, spreading mulch, and everything else you did.
Thank you to the City of Lyons for tearing up the rose bush roots and for the sod.
Thank you to Andy Woodruff for sponsoring the project.
Our gazebo and garden area anchors downtown Lyons. Thank you to everyone in our community that came together and made it happen. This is what community is about!!!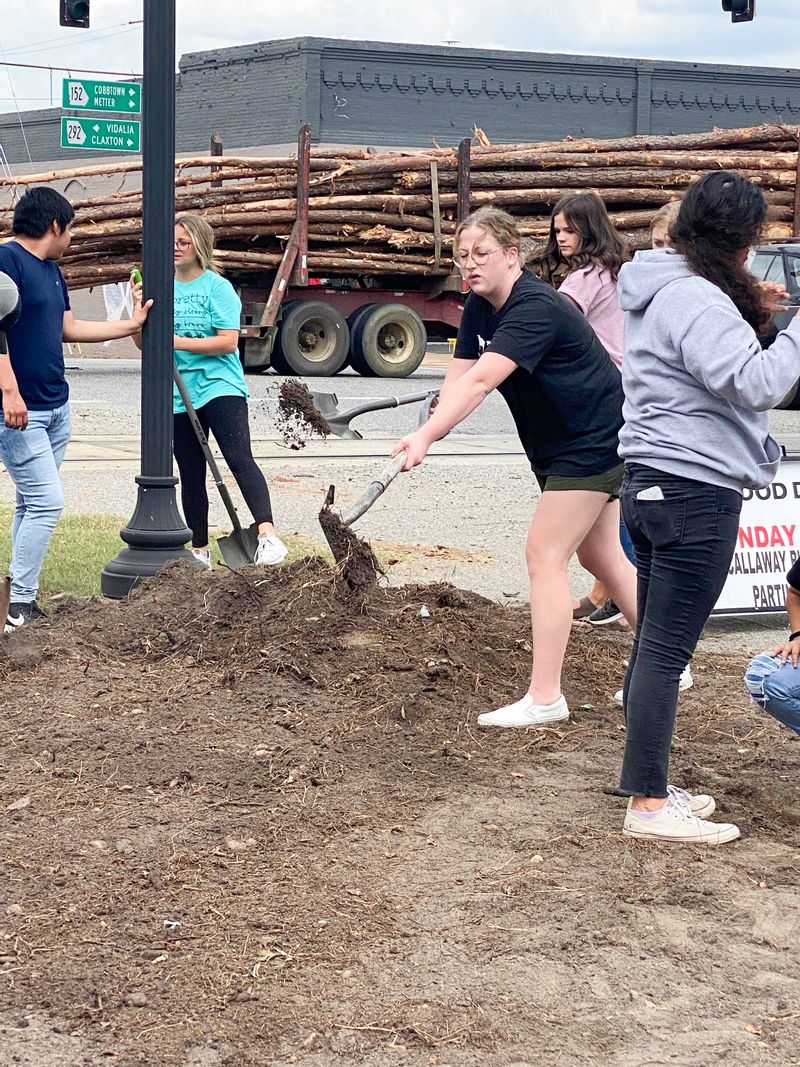 Click an image below to display the larger version.