Renaissance in Lyons!
---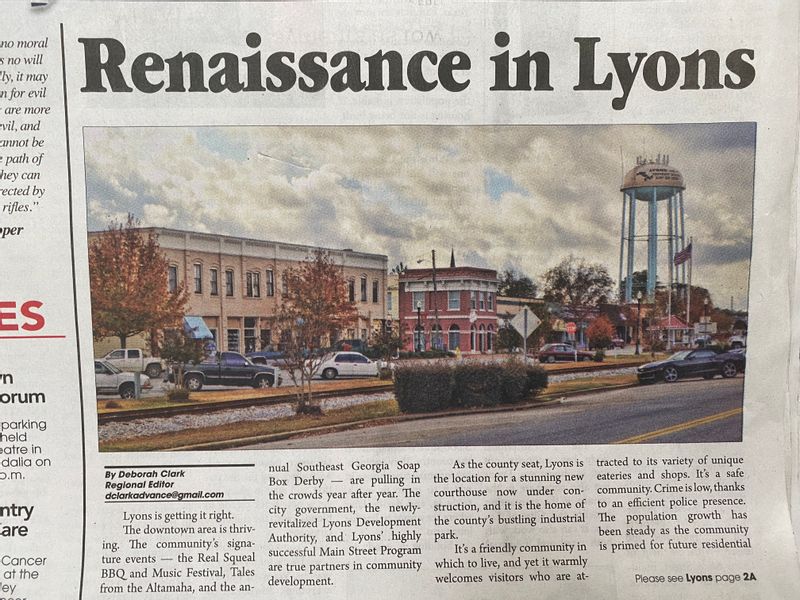 If you missed the June 15, 2022 article in The Advance, you can read it here. Deborah Clark, Regional Editor for The Advance, interviewed many of our business owners downtown along with Daphne Walker, Executive Director of Lyons Main Street, City Manager Jason Hall, and Mayor Willis NeSmith. The newly reactivated Development Authority, revitalization of the Museum building, a new corner park, and other plans are discussed in the article. Read it here!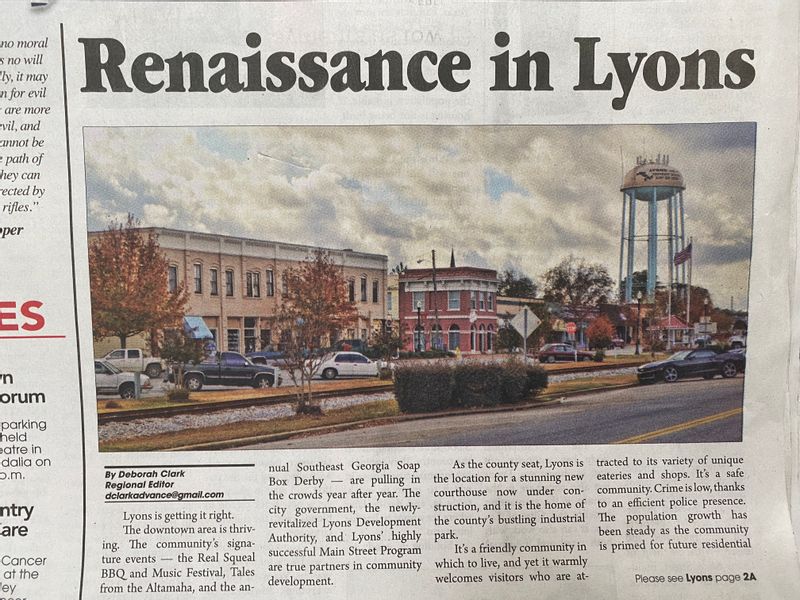 Click an image below to display the larger version.